Products / Free Floating Mono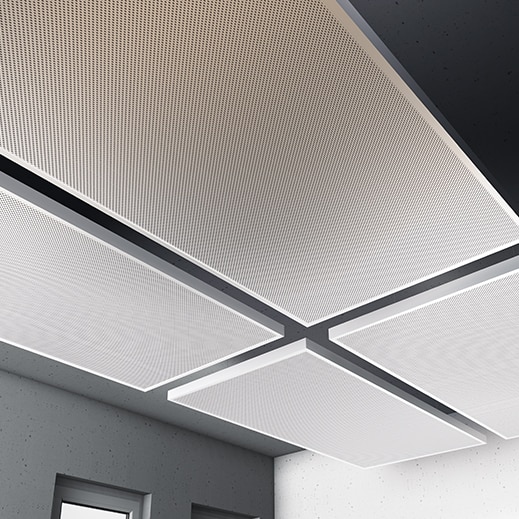 Free Floating Mono
The Canopy One

In the past, the use of canopy ceilings, especially in modern office units, has increasingly attracted the attention of planners and architects.

Due to sustainable use and flexible room layouts, the window axis is often assumed to be the smallest control zone. The building management system then combines individual control zones according to their current use, usually using a BUS technology.

The edge formation, the hole pattern and the surface coating are variables that result in purely optical changes. The freely installed cooling and heating canopies are suspended either with nonius, threaded rods or stainless steel cables.

The cooling technology for these ceiling canopies consists of a patented copper tube technology with rolled heat conducting profiles as aluminium hat profiles. The individual registers are connected to each other by stainless steel-covered flexible hoses.

In our hydraulic planning we show the water quantities per unit. In ceiling cannopies, the hydraulic connection is usually made to a valve group and usually via piping in the Tichelmann system.